Why choose Flant?
While operating open-source software in the business-critical systems for many years, we are constantly re-considering and improving all the technologies involved as well as the way we apply them to achieve the best results for our customers.
Proud owner of
Kubernetes Certified Service Provider (KCSP) status.

We are not only using market-leading technologies but also establish a tight collaboration between developers and operations teams.

14+ years of experience

We will explain you our pricing model to make sure you understand the value you are paying for.

Your business values

We look into the most important business requirements and build infrastructure to achieve the best result for you.

Adaptive technologies

We have accumulated extensive experience with almost any software and we are able to support a diverse software stack by using thoughtful approach and universal technologies.

Working with a variety of applications, we have developed our internal engineering standards to guarantee exceptional performance and quality.
Will our approach work for you?
3 easy ways to find out!
It's really easy to get rock solid DevOps team — and here's how:
Check your apps readiness

There are some guidelines your applications should follow in order to fully benefit from a modern infrastructure. Let us explain a bit more on that.

Discuss your project & objectives

Have a short talk with our sales manager to get an understanding on how we can deliver on your objectives.

Meet with our DevOps team

Schedule an online meeting with our engineers for a technically deep conversation about your apps architecture and requirements.
Customer-friendly service
Our top priority is the long-term cooperation. We run your infrastructure and are motivated to achieve key results for your business.
How do we communicate?

A permanent engineering team is assigned to your project, you can get help via Slack/tickets/video calls.

How do we work?

We use specialized workflows for planned issues and urgent tasks.

Guarantees & security

While our responsibility is provided per SLA, security of your infra is ensured through comprehensive efforts.

What is the price tag?

The initial audit is totally free! We have our pricing model explained, and you will always understand the value you are paying for.

How to become a customer?

We're happy to explain how your expectations can be met during the initial free audit.
We create
DevOps tools
Our own R&D department is responsible for developing internal services and open-source instruments. We make our solutions and processes both productive and open.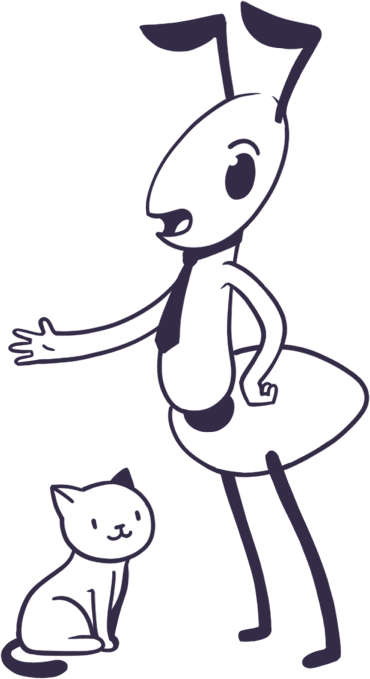 Got questions?
Please contact us!